Customized Training
KnowledgeWoods Consulting specializes in developing Role-based and Industry Scenario based Customized Training Program across the following domains:
Project Management | Program Management | Portfolio Management
Quality Management
Customer Relationship Management
IT Service Management
Business Analysis
People | Process | Tool Assessment Solutions
E-Learning Content Development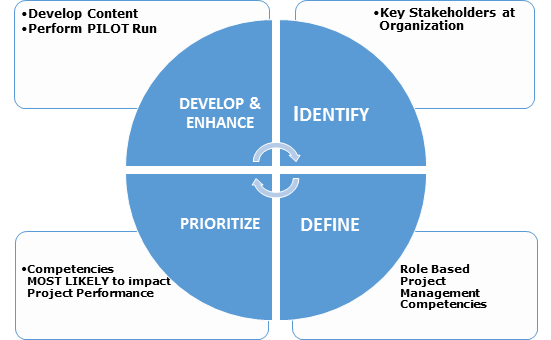 KnowledgeWoods Customized Content Development Methodology
Typical Engagement Approach to develop Customized Training Modules:
KnowledgeWoods work closely with the clients to understand their Business and Competition, Training specific information, Participants Profile and any particular constraint on location, no. of days etc.
Then a team of Domain expert, Subject Matter Expert & Content Design Specialist is formed to:
Identify Key Stakeholders at Organization
Interact with Key Stakeholders to define the dimensions for role based Project Manager Competencies
Identify/Prioritize the Competencies that are most likely to impact performance
Establish Learning Objectives
Develop Course Outline
Ensure Course Outline maps with identified Role-Based Competencies
Identify Appropriate Learning Activities to be incorporated in the course outline
Develop Course Content
RUN Trial Batch
Enhance the Course Contents to incorporate participant Feedback
Contact Us:
What's more? – To address your unique business needs, KnowledgeWoods possesses the competency to develop Customized Training Modules for all delivery modes like Traditional Class Room, E-Learning, and "LIVE Learning" – Instructor-Led Training Over the Internet.
For More information - Write to us at: corporate@knowledgewoods.com.