Bachelor of Business Administration (BBA) Hons
Introduction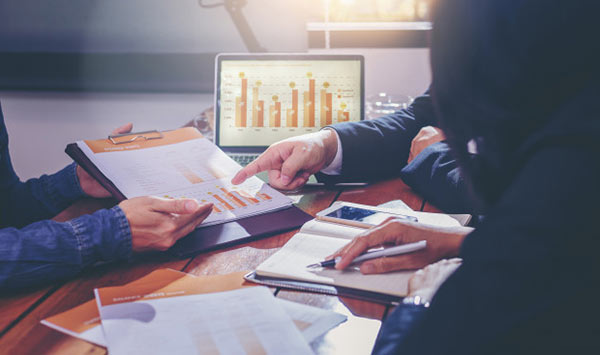 Our BBA (Hons) is approved by Swiss EduQua and progressed through British Higher National Diploma (Level-4 & 5) Pathway (Ofqual regulated qualifications). The learning experience combines the best academic practices of Switzerland, UK and Spain.
BBA (Hons) is designed to equip you with strategic key skills and capabilities to become a future business leader. This programme will provide a thorough grounding in a range of business subjects including entrepreneurship, management, operations and leadership, the chance to work with real businesses and the opportunity to specialise in areas.
The whole programme will be completed in 3 Years. This includes the basic concept of marketing which will require learners to critically evaluate, challenge, synthesize a wide range of marketing tools, techniques and models. The learner will be enrolled to British Higher National Diploma (Level-4 and 5), which can be topped up at best University Campuses in UK, along with Swiss BBA (Hons). All courses are assessed by written assignments.
There is a project in the final year with a 10,000 words which has detailed essay which includes an action plans and recommendations of how a specific problem will be resolved.
Enroll Now
Key Features

Dual Management Degrees from UK & Switzerland
Approved by Swiss EduQua & British OfQual
2 Year Work Visa at UK after completion of BBA
Fastest and Easiest way for Europe Migration
Internship and stay back options in UK & Europe
Scholarships and Employability Guaranteed
World class faculty & visiting professors from Europe

Accreditations accepted and valued internationally
Globally Credible & Locally Accessible
Study Two Years in India and Final Year in UK/Switzerland/Spain
Get Global Degrees at Affordable Cost

What can we do for you for BBA

Career guidance assessment
Personalized Counselling
Building your student profile
Assistance in building a quality application
Shortlisting universities
University placements
Scholarship's guidance
Assistance with visa applications
Pre-departure Briefings
Accommodation Arrangements

Career Opportunities

Primary areas of employment include:
First level Manager
Business Consultant
Project Manager
Corporate Investment Banker
Data Scientists
Stock Market Analyst
Marketing Executive

>

>

>

>

>

>

>

>