Bachelor of Business Administration (BBA) Hons
Introduction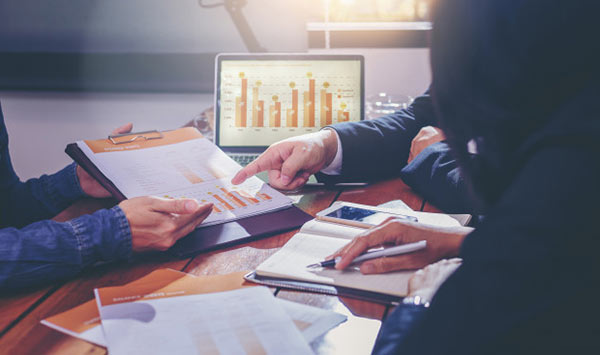 Our BBA (Hons) is approved by Swiss EduQua and progressed through British Higher National Diploma (Level-4 & 5) Pathway (Ofqual regulated qualifications). The learning experience combines the best academic practices of Switzerland, UK and Spain.
BBA (Hons) is designed to equip you with strategic key skills and capabilities to become a future business leader. This programme will provide a thorough grounding in a range of business subjects including entrepreneurship, management, operations and leadership, the chance to work with real businesses and the opportunity to specialise in areas.
The whole programme will be completed in 3 Years. This includes the basic concept of marketing which will require learners to critically evaluate, challenge, synthesize a wide range of marketing tools, techniques and models. The learner will be enrolled to British Higher National Diploma (Level-4 and 5), which can be topped up at best University Campuses in UK, along with Swiss BBA (Hons). All courses are assessed by written assignments.
There is a project in the final year with a 10,000 words which has detailed essay which includes an action plans and recommendations of how a specific problem will be resolved.
Enroll Now
Accreditations
SWISS Accreditation
In 2013, master's programs enrollment of Swiss is 2nd highest in the Europe and Doctorate programs were in the 4th highest in the Europe. Switzerland has a high rate of PhD students and inhabitants with doctoral degrees. In 2014, Switzerland had the highest rate of inhabitants with doctoral degrees in the world.
Swiss quality label (EDUQUA), is the Swiss national quality assurance body recognised and supported by the Swiss Confederate Government. EDUQUA is the premier quality assurance body accreditation scheme for continuing education. All our Bachelor's, Master's and Doctoral programs are accredited by EDUQUA and awarded by SSBR which is globally recognized under the remit of Bologna Convention. Many international students attend Swiss universities for advanced degrees. Switzerland is well known for its advanced business education system. Swiss accredited programs are one of the most prestigious academic programmes in the world.
British Accreditation
The OfQual qualifications are designed to give learners the skills and knowledge to do a particular business, job, and work in a particular industry, or acquire more specialized skills to do a variety of jobs
The Office of Qualifications and Examinations Regulation (OfQual) is a non-ministerial government department that regulates qualifications, examinations and assessments in England. Ofqual collaborates closely with the UK government and the Department for Education on general qualifications and with the Department for Business, Innovation and Skills on vocational qualifications. Ofqual is the authority which regulates and accredits British examination boards and vocational awarding organizations. As a Non-ministerial department Ofqual is accountable to Parliament, through the Education Select Committee. All our British pathway qualifications are approved and recognised by Ofqual and awarded by Qualifi and is accepted and valued internationally.
Spanish Accreditation
During the tenure of the BBA programme our students can avail the opportunity to earn Professional certification vetted by Ministry of Education, Culture and Sport (Minsterio De Education Cultura Y Deporte – MECD), Spain. The objective is to provide learners with the training required by the industry system, and to adapt Vocational Training provision to the real needs of the business environment, so as to guarantee employability of the persons enrolled in this type of programmes.
The new structure of Vocational Training within the Spain Education System has been designed so that training programmes and qualifications respond to the needs of the knowledge society, based on competitiveness, employability, mobility of employees and promotion of social insertion and cohesion, adapting these programmes to the specific interests and needs of each person. During the tenure our students can avail the opportunity to earn Professional Research certification vetted by Ministry of Education, Culture and Sport (Minsterio De Education Cultura Y Deporte – MECD), Spain. We assure high quality of education, including through innovative pedagogical models to develop forward-looking skills and competences, making best use of digital technologies, blended learning and work-based learning.
Indian Accreditation
The candidate can submit the same coursework submitted with Swiss and the UK awarding organization and may further require to go through additional coursework and completing other statutory requirements to be awarded BBA by Indian universities. Currently India is aiming to quadruple the number to some 200,000 international students by 2023 and an increasing number of students from across geographies are taking interest in Indian qualifications pertaining to business studies and related disciplines.
A parallel double degree can be pursued with Indian universities approved by University Grants Commission (UGC), the statutory organization set up by the Union of Government in 1956, approved university to pursue a double degree within the legit framework. Above Degree awarded by the University (specified by UGC under Section 22 of the UGC Act, 1956) is globally recognized, and can be submitted for a degree equivalence anywhere in the world with the concerned Statutory Professional Council(s), wherever applicable.
What can we do for you for BBA

Career guidance assessment
Personalized Counselling
Building your student profile
Assistance in building a quality application
Shortlisting universities
University placements
Scholarship's guidance
Assistance with visa applications
Pre-departure Briefings
Accommodation Arrangements

Career Opportunities

Primary areas of employment include:
First level Manager
Business Consultant
Project Manager
Corporate Investment Banker
Data Scientists
Stock Market Analyst
Marketing Executive

>

>

>

>

>

>

>

>